Remote report wizard
We can also create reports of remote computers using Remote Report Wizard, in which we can also select the desired report profile. Then, we can define the format in which we want to save the report.
Plain text
HTML
MHTML
XML
CSV
MIF
INI
ADO (to be inserted in a database)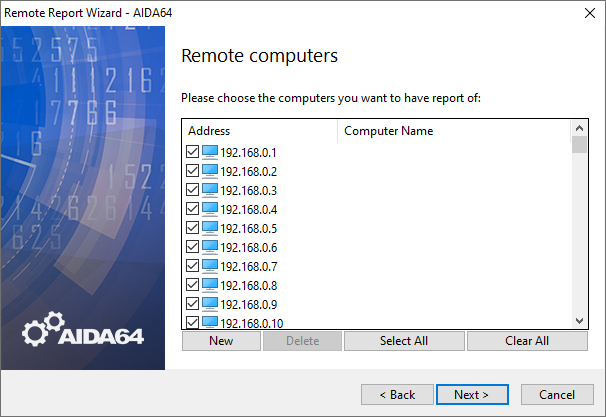 This process can be automated with command-line options. Using the switches /RMTREPORT or /RMTHOST, we can create full reports of remote computers, while we can select report profiles by using /SUM, /HW, /SW, /BENCH, /AUDIT or /CUSTOM after /RMTREPORT or /RMTHOST.