Accept Incoming Remote Connections
After launching AIDA64 on the computer we want to monitor, we can select "Accept Incoming Remote Connections" under "Remote" on the main menu bar.
Two files (aida_rcs.dll and aida64.exe) will ask permission to communicate through the Windows firewall: we have to grant permission. If for some reason the firewall notifications fail to appear or we use a 3rd party firewall, we need to add the firewall exceptions manually for these two files.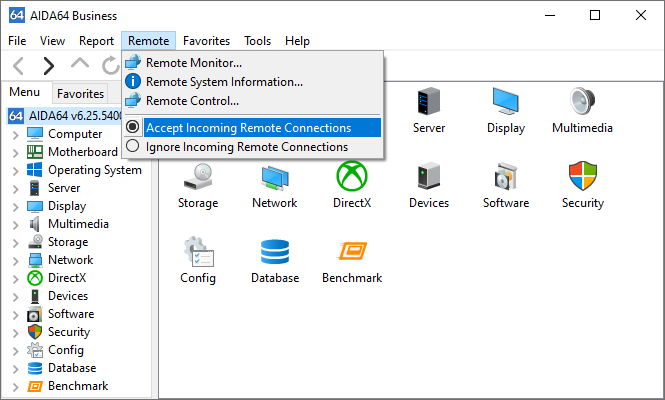 Alternatively, this feature can be activated automatically at AIDA64 startup by using either the /ACCEPT or /ACCEPTBG or /ACCEPTMIN command-line option. For example: aida64.exe /ACCEPT.